Begin Your Christmas Memories Here!
Visit our 90 acre historic farm, the home of Rhode Island State Champion Tree for five consecutive years. We supply the Governor's tree at the Rhode Island State House. Our trees have gone to Washington D.C. to Congress. They grace the Newport Mansions, city halls, colleges, malls, and the homes of many families. Take a hayride out to the fields. While strolling through our fields, you can choose the Christmas tree you want for your home. We look forward to greeting you at our farm this holiday season.
Please see our Contact Us page for seasonal hours of operation.
Tree Species
We grow 7 species of Christmas trees for tagging and for choose and cut. The tree species are Balsam Fir, Douglas Fir, Fraser Fir, White Spruce, Meyer Spruce, Norway Spruce, and White Pine. We have trees up to 25 ft. Click the tree images below to learn more about the species.


Balsam Fir
Meyer Spruce
Douglas Fir
Frazier Fir
White Pine
White Spruce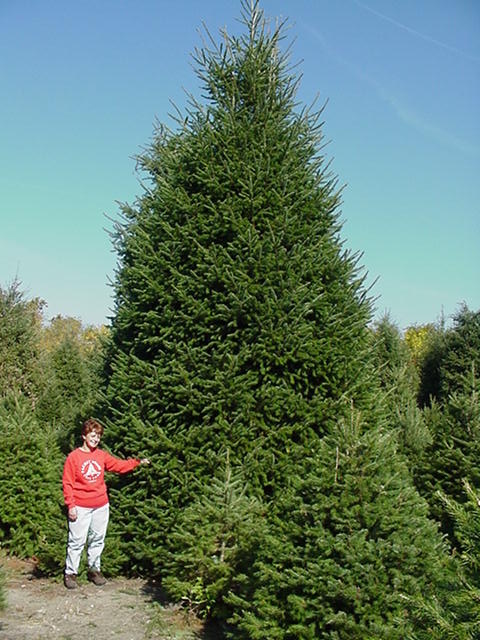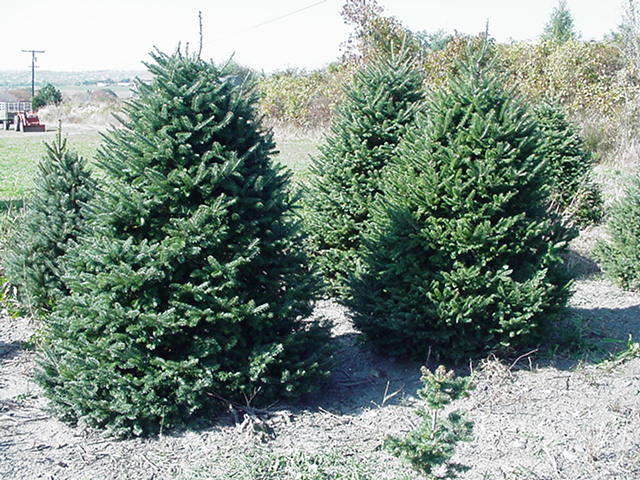 Our Services and Creations
TAGGING - Choose your tree and reserve it until you return to have it cut.
CHOOSE AND CUT - Choose your tree and we will cut it for you; or you may cut it yourself. We provide the saw.
TREE BALING - A Howey Tree Baler wraps your tree for easy handling and set up in the stand. We bring your tree out of the fields, and tie it on your vehicle.
TREE STANDS - We sell 4 sizes of Gunnard Tree Stands, an excellent stand for easy setup, and it is guaranteed.
LIVE TREES - We sell live spruces for Christmas.
WREATHS - We sell wreaths made from greens grown on our farm.
ROPING - We sell laurel roping.
GIFT SHOP - In our gift shop, we sell crafts made from local crafters, honey from our beehives, beeswax candles, and ornaments.
REFRESHMENTS - Hot cider, hot chocolate, and baked goods are sold in the gift shop. We have bathroom facilities.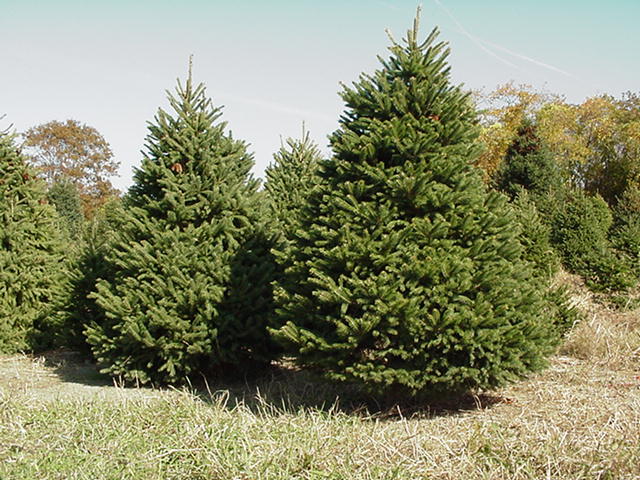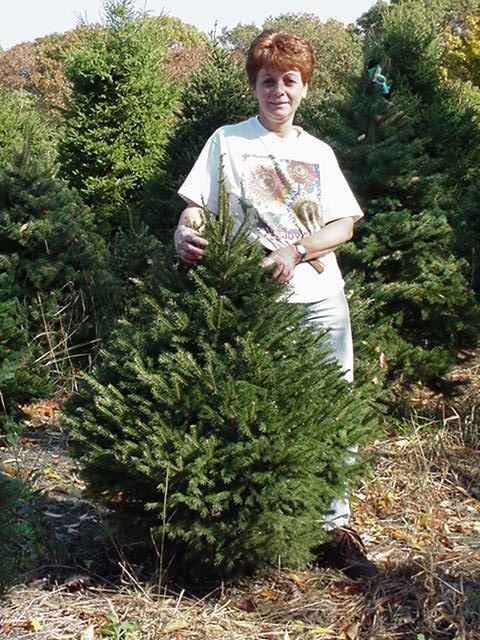 Hayrides

Open for Hayrides weekend afternoons during October
Saturday and Sunday from 12:00PM - 4:00PM
Reservations Only
Pumpkins are for sale.
We accept checks and cash
Call 401-624-4872 to make a Reservation
Please see our Contact Us page for seasonal hours of operation.
FALL HAYRIDES AND PUMPKIN HUNTS: Our Fall Hayrides are well known for wholesome family fun during the months of October. A 30 minute scenic hayride on the farm takes you through woods and fields that are perfect for the season. The ride ends at a "Pumpkin Patch" where pumpkins can be purchased.


Please see our Contact Us page for hours of operation.
GROUP RIDES: Group rides for parties of 10 or more are available with a reservation on weekend afternoons from 12:00pm - 4PM.
CAMPFIRE PARTY HAYRIDES: Enjoy a hayride through the woods and farm for groups of 20 or more with a reservation. After your ride you are invited to enjoy the campfire where you can roast hot dogs, make smores and have a party. These rides are fun for birthday parties for family and friends and groups such as scouts, church groups, seniors and school events.
WEDDINGS AND PHOTOGRAPHY: Our farm is also available for weddings and photography. Please call or email to discuss your event.
We do have restroom facilities.